DEVELOP YOUR TALENTS
If you walk past a large shipyard, chances are you will find us there. If you end up at Omexom, your career will literally and figuratively take off. Varied, challenging and above all very enterprising, you will push your own boundaries almost daily. Will you be our future colleague?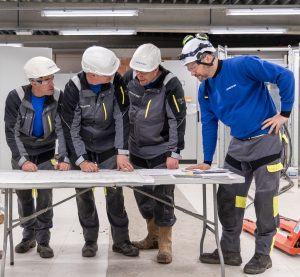 VACANCIES
Will you join the Omexom team? Take a look at our vacancies below. Is there no vacancy that fits your profile? New vacancies are added regularly, so please check back regularly or apply spontaneously.
Omexom wants to be an inclusive employer, an environment where everyone feels good, where everyone gets equal opportunities, regardless of their gender, sex or culture. Everyone (she's/them/he's) has the right to be who they are and must be given the opportunity to reach their full potential. We see diversity as a strength and it is our base for sustainable business. That is why our vacancies are open to anyone who meets the competences described in the job description.