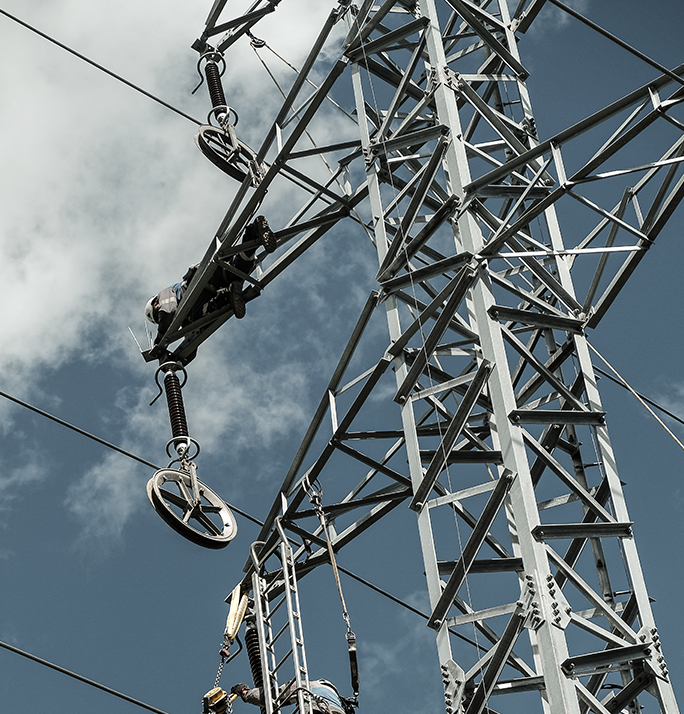 Bovengrondse lijnen
Toegang tot elektriciteit over de hele wereld bevorderen
Van ontwerp tot inbedrijfstelling en onderhoud, we ondersteunen onze klanten in elke fase van een project voor bovengrondse elektriciteitstransmissie. Onze vooruitstrevende benadering van het transport van bovenleidingen stelt ons in staat om een breed scala aan diensten aan te bieden, zoals de voorbereiding en planning van de locatie, het beheer van middelen en fabrieken alsook het correctief onderhoud om onze klanten het beste rendement van hun installatie te verzekeren.
Als wereldwijde EPC-aannemer leveren we projecten van bovenleidingen, rekening houdend de hoogste veiligheidseisen.
Nieuws gerelateerd aan Transmissie
22 kV High voltage line in Aremark
In Aremark, along Torpedalsveien, Omexom's teams in Norway have begun work on the new 22 kV high-voltage line, 12 m high, between Arbu and Brekke power station (South of Oslo).
Lees meer